Flight Lessons… Loading Brushes in PS!
A few hours late, but worth the wait! :oD
Today we'll be discussing how to load brushes into Photoshop. What are brushes, you ask? Brushes are what many designers and scrappers use to decorate pages or create elements. In the real world, brushes are more like rubber stamps, in the sense that you can use them over and over again so get a certain look, or just one time if you'd like! You can use brushes to create a certain texture to your paper, or to add some whimsy grass or flowers to your layout. The possibilities with brushes are endless, just like the styles of brushes are endless! You can find a brush for pretty much anything. From grass to butterflies to skulls to dirt, even coffee stains.
The first thing that you need to do is find a brush. There are lots of resources, and a simple search for 'photoshop brushes' will pull up thousands of results. The most important thing is to ensure that you get the right type of brushes for the version of photoshop that you're using. High resolution brushes (and honestly, more and more brushes in general it seems) can only be used in CS versions and higher, but there are still thousands and thousands of brushes for older versions, so don't worry! :o) I can honestly say that I've never paid for a brush (well, that wasn't included in a scrap kit), because there are so many free brushes available out there that are fabulous, and LEGAL to download! www.deviantart.com is one great place to start your search for photoshop brushes. You can type any word into the search. Lets say that you want to find a butterfly brush for photoshop 7.0. Just type in, ps7 butterfly brush, and see what comes up! The possibilities are truly endless!
Now lets make sure that we know how to load and use the brushes. Download the file somewhere that you'll remember where it is. I have a 'brushes' folder in my photos file, but just save it where ever you'll remember it! I like to keep my downloaded files just in case I ever need to reload, and sometimes you may want to dump all of your brushes that you have loaded into photoshop if you find that it's running slowly. :o) After you've finished downloading, you now need to load it into photoshop before you can use it.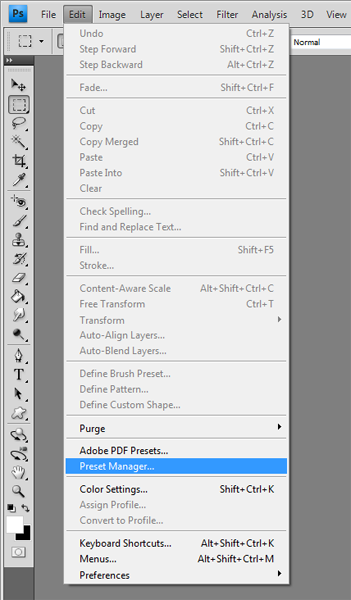 Then this box will come up: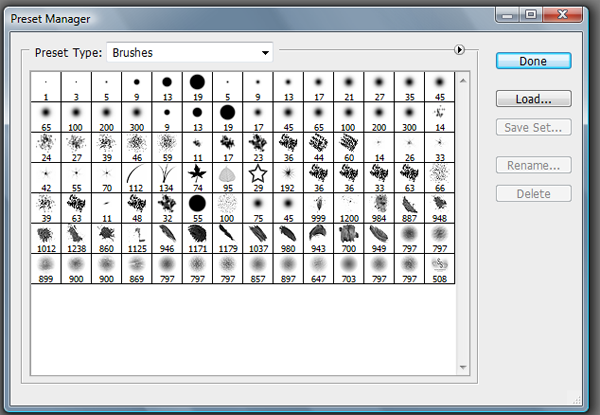 Now hit the 'load' button on the right, then browse around for your file that you just downloaded. Double click the file, and then it'll take you back to the window, and you can scroll down to see that your new brushes are now shown! Hooray! Click 'done' and you're done! ;o)
Now that you have your fun new brushes loaded, you need to be able to use them! Simply click on the brush tool in the tools palette, then click on the little arrow next to the brush size on the top. This will bring a drop down menu of your brush choices, sizes and hardness.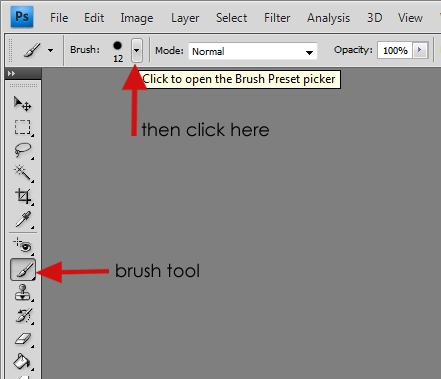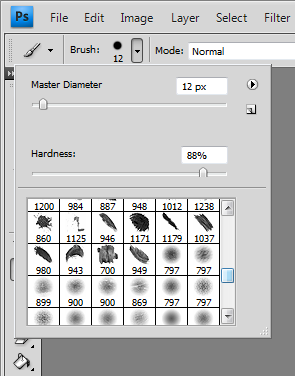 Just scroll around in there, and when you find the brush that you'd like to use, select it. Change the size and hardness (if you'd like), and then simply click anywhere on your layout! Don't forget that you can always undo anything, if you don't like the way that a brush looks. I recommend having each brush stroke on a different layer so that you can control them separately, since you may decide that you want to rotate one but not all of your strokes. Remember that you can change the color and size whenever you'd like!
Happy Brushing everyone!!!
Signing off for now,
Heather (heatherbird)