Flight Lessons… Clipping Masks!
Welcome to another edition of Flight Lessons! Tonight we'll be discussing clipping masks in PS and PSE. Clipping masks are a very handy way of doing many things… linking an adjustment layer (i.e. levels, curves, saturation, etc.) to one specific layer, making a paper or a photo of something into a shape, or using a photo mask, as well as many other things. Since photo masks are all the rage in digi scrapping, tonight we'll be focusing on them! Let's get started!
You can see photo masks in action all over the place these days. If you are unfamiliar with a photo mask, it's basically a shape with texture and overlays added that's premade, and usually either included in a kit or for sale separately. You can also make your own photomask simply by creating a shape in Photoshop, and then clipping your photo to it! Often the mask is black, but I've seen them in many different colors. It really doesn't make a difference what the color is, since you can basically clip anything to anything to make something new! Clear as mud? LOL! Let's get some screen shots up. :o)
Here's an example of a photomask in use. First, I have my layout (just imagine that it's there instead of the white background). Then I resize and add my mask to my layout by dragging it onto the page.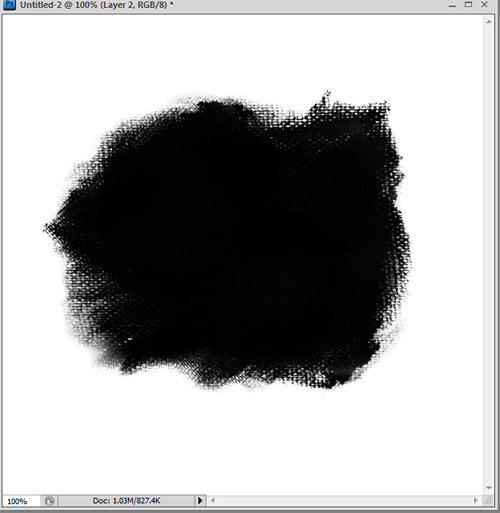 (photomask by LaurieAnnHGD)
Then I resize my photo, and drag it onto my canvas as well. Make sure that your photo is on the layer directly on top of the mask.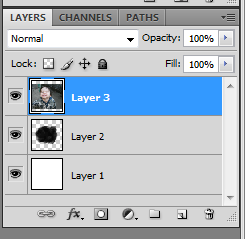 Now right click on your photo layer in the palette on the right side, and select 'create clipping mask'. Your layers palette should now look like this, with a little arrow pointing down from your photo layer to your mask layer.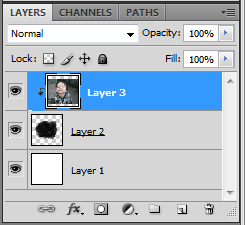 Now that your photo is clipped, as long as your photo layer is still selected, you can move your photo around to place it where you'd like within the mask. The mask won't move, only your photo. I have mine centered, but you could place it wherever you'd like! :o)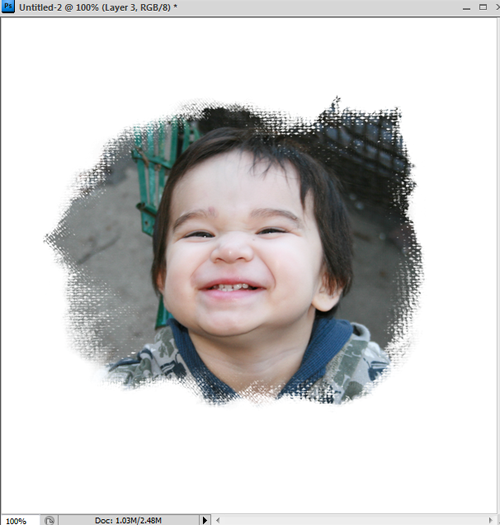 When you have your photo just where you want it, turn the eyeballs off on all of the other layers besides your photo and your mask in your layers palette, so that only your photo and mask are showing. Then right click on either of those 2 layers (the ones that are showing) and select 'merge visible'. This will bind the two layers together, so if you want to move the location of your photo/mask combo on your layout, you can do so without having to re-center anything. Even after you merge, you can still edit your photo however you'd like, so don't worry about that!
Another tip about creating clipping masks: if you use an adjustment layer on your photo but the adjustment layer isn't clipped to the photo ONLY (for example, you'd like to desaturate your photo, but it keeps desaturating everything on your layout), right click on the adjustment layer in the palette and select 'create clipping mask'.This will bind ONLY those 2 layers together! :o) We'll be going over adjustment layers soon, so don't worry if that went in one ear and out the other. ;o) Play around with clipping masks, you might find something new and cool that you didn't know you could do! Try clipping a paper to an element to change the look completely. Who knows, you might discover the next big thing in digiscrapping! :o)
Thanks for joining me today, I'll see you all next week for another installment of Flight Lessons! Happy clipping! :o)
Signing off for now,
Heather (heatherbird)