"I Don't Know What To Journal" Myth-Buster Prompt #13!
Welcome to our "I Don't Have Anything to Journal About" Myth-Buster Prompt #13 by Tangie!
Prompt: If you could have one superpower, which would it be?
Journal your thoughts and upload your page to your blog or favorite gallery. Link it up in the comments of this blog post.
Telepathy, telekinesis, enhanced intelligence, super strength, super speed, flight, teleportation, invisibility, shape-shifting – these are just a few of the most commonly imagined superpowers.   Which one appeals to you most? Why? Or do you long for a different type of power?
Our art journalers below chose some unique powers.
Rain would have the loving gift of healing power.
Heather dreams of house-keeping superpowers.
Your every thought would be known by Deb.
And I would be able to befriend anyone with my hypnotic charm as the strongest of my powers of persuasion.
MUST READ
Inspiration from the Studio Tangie Creative Team for Prompt #13
Rain
Journaling: If I could have one superpower, it would be absolute healing power, at the touch of my hand or wand or thought form, all illness would leave, transformed into light.
CREDITS:  By Tangie Baxter-
Compendium of Dreams
Gypsy
Seaside Art Dolls
SJD Caravan
Other: Wand and Key: Mr. Whiskers: Lordlings, Miss Behaving at Deviant Scrap
Heather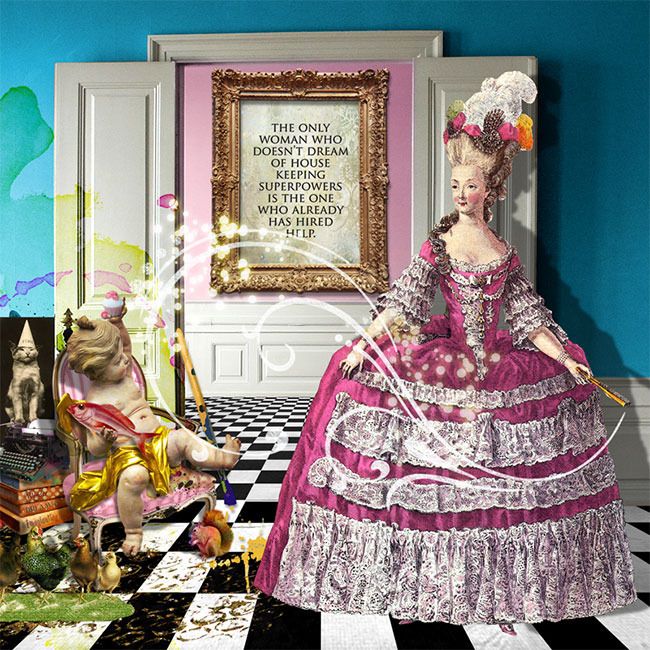 Journaling: The only woman who doesn't dream of house keeping superpowers is the one who has already hired help.
CREDITS – By Tangie Baxter:
Queen of Cakes collab; Greatest Curiosity; Journal Anthology series; and Gypsy Rhapsody.
Deb aka pennyshilling
Journaling reads as follows……..
There are numerous
SUPERPOWERS
that I would love
to draw upon in
my day to day
LIFE
Right now having the ABILITY TO READ OTHERS MINDS would be most HELPFUL
Certainly not in a prying or devious way, but in a manner which would
ALLOW FOR FURTHER
UNDERSTANDING
It is so hard for some to SHARE OR EXPRESS their inner thoughts and feelings WHEN TIMES ARE TOUGH
OR COMPLICATED
and I can't help but thinking
"If only I could read your mind love….."
Credits- By Tangie Baxter
Tangie_Midnight Dreams
_Papercuts
_Overlay
_Gesso
_Elements
_Glows
_Sunbursts
_Splatters
Tangie_Gypsy Diaries
_Collage Sheet
Tangie_AJC_Parcel_16
Other: Tumble Fish Studio_Odd Magic
Julie Ann
Journaling: Not brute force but only persuasion and faith are the kings of this world. Thomas Carlyle
Credits: By Tangie Baxter -
Star vintage stamp: Steampunk Spooktacular
Hearts: Journal Anthology 9
Lighting: Luminescence
Glitter splash: By Magic Sampler
Word Art/Abracadabra, Stars, Burst, Splatter: By Magic
Paper note: AJC12 Parcel 7
Strip: Tangible Plans 19
Strong: Tangible Plans 20
Background: Collage Fodder Backgrounds
Fonts: Tangie Art Journaling Font bandersnatch, Franklin Gothic Medium
Other: Couple, Overlay: Couples Therapy Sherrie JD
Now it's your turn! Let's see your superpower pages!!!
Journal your thoughts and upload your page to your blog or favorite gallery. Link it up in the comments of this blog post.
Julie Ann Shahin is a New York-based art journaler, scrapbooker, mixed media craftster who specializes in hybrid and altered art techniques. She will be blogging regularly for tangiebaxter.com on Wednesdays and Saturdays. You may contact Julie Ann directly at julieann dot shahin at gmail dot com
You might also enjoy: