Art Journaling 102: Technique Focus – Misty Overlays!
Art Journaling 102:
Technique Feature -
Misty Overlays
I'm very pleased to share with you today an Art Journaling Technique Feature demonstrating Studio Tangie products: Misty Overlays. Heather, Deb, Rain, and I have created examples using Misty Overlays for you.
They look like alcohol ink sprays! Tangie provides .png files that you just drag onto your page. So fast and easy, and no mess!
Inspiration for Misty Overlays by the Studio Tangie Creative Team
Heather
Had so much fun watching how the overlays played effortlessly off of each other, I didn't want to pile too much stuff in their way.
MATERIALS BY TANGIE BAXTER: Misty Ink Overlays #5 and #6; AJC 2012 Parcel #37; AJC 2011 Parcel #33; Bestiary of Beasties; and Thinking of Thee.
Font: Sweetly Broken.
Deb aka pennyshilling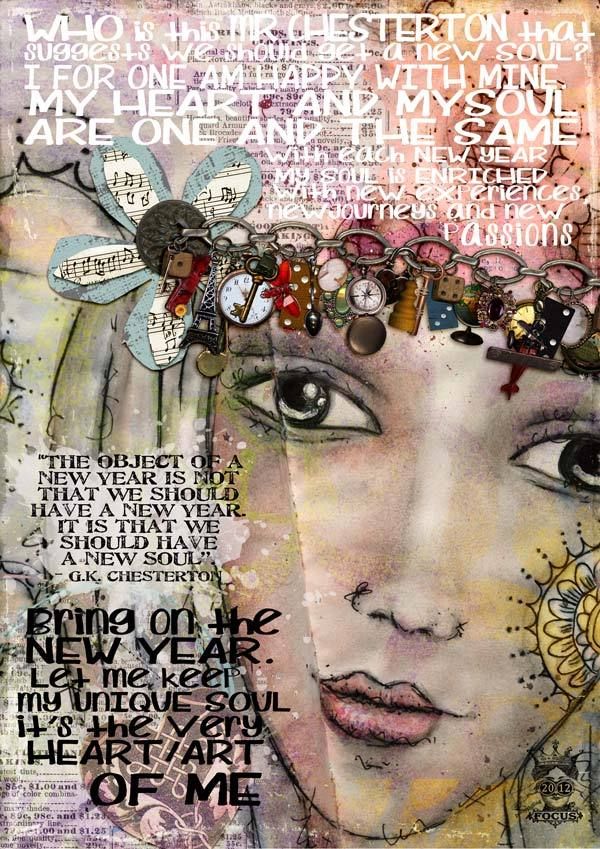 Supplies used
My own illustrations from one of my art journals as starting point.
All Digital product from Tangie Baxter with some recolouring and blending.
tangie_AJC12_parcel 33 ~ frame
tangie_ AJC12_parcel 47~ misty overlay
tangie_Broken Doll ~ elements, paper
tangie_ Serendipitous ~ elements, paint splatter
tangie_ AJF mock turtle font
Font ~ Artist Stamp
Rain
Credits:
Seaside Art Dolls
AJC parcel 31
AJC 12 Caravan
Julie Ann
I thought for a New Year's theme to keep this page simple, clean, and fresh.
Credits: TANGIE BAXTER
Overlays: Misty Overlays 3, Misty Overlays 4
Background Paper: Gee That's Swell
Silhouette: Keep Moving Forward
Font: Tangie AJF elephants
Now it's your turn! Let's see your misty overlay pages!
Upload your page to your blog or favorite gallery. Link it up (copy and paste the url) in the comments of this blog post.
Julie Ann Shahin is a New York-based art journaler, scrapbooker, mixed media craftster who specializes in hybrid and altered art techniques. She will be blogging regularly for tangiebaxter.com on Wednesdays and Saturdays. You may contact Julie Ann directly at julieann dot shahin at gmail dot com
If you liked this post, you'll also love: